A warm welcome to Somerset Council
Dear candidate,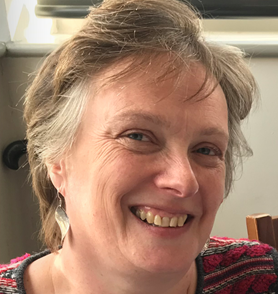 Thank you for your interest in joining Somerset Council as our Service Director – Children and Families. We are looking for someone who is passionate and committed to improving the lives of Somerset's children and young people. 
Reporting directly to me, this role, is part of an ambitious, talented, and dynamic management team, presenting a brilliant opportunity for you to join us as we continue our journey of further improving the support we offer Somerset families and their children. Children are at the heart of Somerset Council and we work closely with colleagues across services to ensure that all children have the best opportunities we can offer, from infancy into adulthood.
In 2022, our Children's Services were graded "Good" by Ofsted. We are particularly proud that they found "There is a workforce culture of openness, support and respectful challenge in Somerset which helps workers to feel confident in their practice. They value this positive culture and the high level of support provided by their managers and the local authority. ……"
"Good" is not an end point for us; it's a stepping stone to help us reach an "Outstanding" future for our children and young people. As the Service Director your leadership, alongside me and your colleague Service Directors, will be critical to helping us achieve this.
We pride ourselves on our innovative ways of working and are looking for someone who will develop this with our staff and children.
We've been a Family Safeguarding authority since 2020 and can really see the benefits for our families, with more children able to stay at home safely as a result of this way of working.
We've recently built a strategic partnership with The Shaw Trust to deliver up to 10 small residential homes, high needs fostering and a therapeutic education provision for our most complex children in care.  
Our family intervention service is second to none, providing 24- hour wrap around support to families, when needed, so they can stay together, safely.
Somerset Council is a great place to work, with transparency and integrity being key features of our leaders and workforce. There are complex and varied issues which you will need to focus on, as like elsewhere, we face budget challenges and rising demand, which means your leadership approach will include supporting staff through challenging times and further develop our partnerships, particularly around early support. 
As a new unitary Council, there is real opportunity in this role to help shape the culture and vision for our children and their place in the council and the county. Your work will have an impact on thousands of families across Somerset, as well as helping our council reach its potential and be an organisation that our communities can rely on, whatever their needs.  
If you believe you could make a difference and be the one to come with us on our journey, we would love to hear from you. 

Claire Winter, Executive Director Children and Families