Time for a change?
Published: 28th September 2020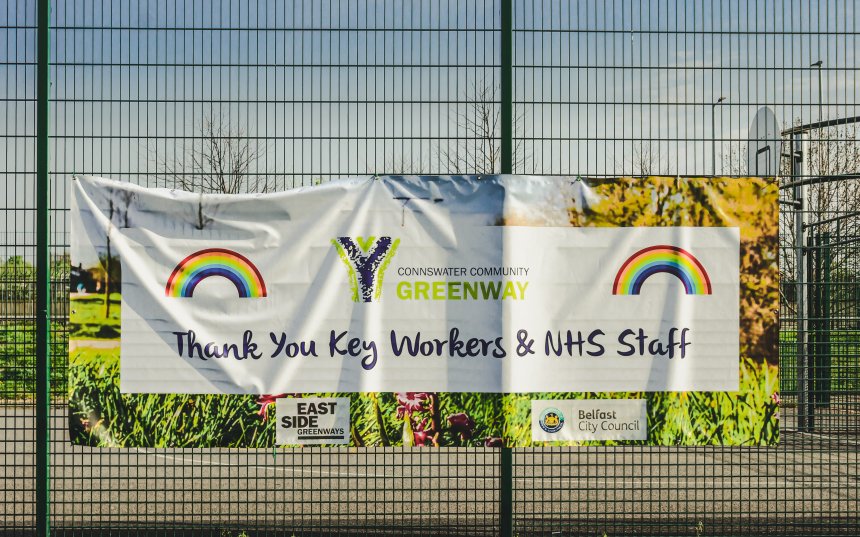 Is now the time to consider a career in public service?
One of the most enduring memories of recent months for many has been the weekly Thursday night 'Clap for Carers' where, for a short time, we demonstrated our national appreciation for those on the front line of the war against Covid-19. Previously overlooked and underappreciated employees such as healthcare staff, carers, delivery drivers and retail assistants were all identified as our 'Key Workers' and were recognised as being essential components in helping us to maintain a society functioning as close to normality as possible.
This re-evaluation of our collective priorities and values has led to many of us to reflect on our own roles and responsibilities. Our definitions of 'importance' and 'success' have changed. Do we continue to measure our worth by the growth of our company's sales line, the size of our office or an increase in market share? Factors such as the ability to make a difference to those less fortunate or more vulnerable than ourselves, how we can better contribute to society and the legacy we wish to leave are all becoming increasingly important as leaders view the holistic impact of their roles. Perhaps a sense of pride in our work and feeling of being valued for what we do have become more important than ever.
The best leaders are able to motivate and nurture their teams. They possess strategic insights and problem- solving skills. They are tenacious, resilient and resourceful. And these skills are not just required within the private sector. Having strong leadership in the public sector is absolutely essential if the country is to successfully navigate its way through the current crisis. The development and implementation of effective policy and the management of public finances require our most skilful leaders.
Healthcare, education, transport, regeneration and social care are all areas where the application of strategic insight, commercial awareness and financial expertise are needed more than ever. Leaders who can remain level-headed and calm, who can motivate and nurture their employees, and can move with agility and pace will all help move the country forward and lay the foundations for a brighter future.
So, is it time for you to make a change? If you are seeking a job where you wake up in the morning knowing you can make a real difference to the lives of others, where you are utilising your skills for the greater good and where you have a sense of real pride in the work you deliver…then the answer could well be 'yes'.
Faerfield works with a wide variety of publicly funded organisations. If you feel that this is where your next challenge lies, please keep an eye on our website and media feeds. The coming months could be the perfect time to make that change.
Martin Tucker, Managing Director