It's not all about the money...
Published: 6th July 2023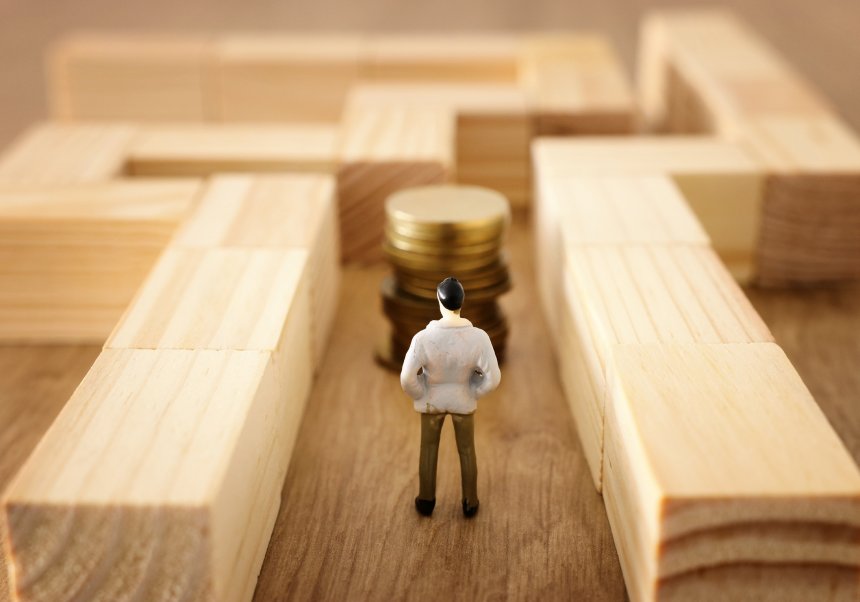 Martin Tucker gives his tips for getting hold of and keeping the best talent for your organisation - without breaking the bank
If you're into your football, you cannot escape the fact that one of England's top players, Declan Rice, looks set (at the time of writing) to join Arsenal from West Ham United for a staggering £105m. His salary is likely to be in the hundreds of thousands of pounds per month. Yes, you read that right. These figures are becoming scarily common in football – although that's a conversation for another day. But it got me thinking.
Why would this 24-year-old from south-west London leave the club he's played for since he was 15? Some could be forgiven for immediately thinking about one thing. More money. And yes, that may well be part of it (although he is already earning a reported £60,000 per week) but there are other factors.
He would no doubt argue (although others may disagree) that with Arsenal he stands a better chance of a Premier League medal – and next season he will be playing football among Europe's elite teams in the Champions League. These are job opportunities that West Ham simply can't match.
Research in the private sector job market often reveals the ability to earn more money is not the number one reason people move jobs. We conducted some of our own research earlier this year specific to local government and found that a bigger pay packet was far less important than other factors such as promotion and development opportunities – which I'm sure will come as no surprise to most of you reading this.
We all know that, generally speaking, it's become harder to hire good people in recent years, at all levels. Sometimes we can tap into deeper and broader talent pools that cross sector boundaries. But sometimes it feels as if we are fishing in an ever-diminishing pool of local government talent. Sadly, there are no easy solutions, and it will take some long-term thinking and action from across the sector and beyond to address this systemic problem.
However, in the short term, there are some practical steps that every organisation can take to help maximise its chances of securing the best talent. Here are six of them.
Get the money right
Yes, it's not the most important factor, but it becomes an issue if your organisation is too far off the pace compared to its statistical or geographical neighbours and other organisations offering similar opportunities.
Hire for potential and values
If you believe, as I do, that behaviours, values and attitude are critical factors in defining successful employees, then hiring those who have the potential to grow, with support, is often better than hiring where the experience and skills are prioritised. If you follow that path, then the next point becomes even more relevant.
Invest in development and talk about it
Organisations that have become known for their talent development programmes and their willingness to invest in coaching and mentoring are likely to be more attractive than those that don't. And if you do that, don't hide your light under a bushel – tell people about it.
Promote flexibility and pragmatism where possible
The pandemic has taught us that not every employee needs to be in the office five days a week and not every step of a recruitment process needs to be face to face. Organisations that can flex their recruitment and working practices to better suit the needs of potential employees as well as the organisation are more attractive than those that don't.
Hire the best person for the team
We often hear people say they want to hire the best person they can for the job. That's too narrow a view. By thinking about the best person for the team, you can start a conversation about building on strengths, considering potential and perhaps taking a greater degree of short-term risk for longer-term reward. It's through this lens that you can think about diversity in your team and wider organisation.
Get involved
Experience tells us that line managers who are actively engaged in the recruitment process and make themselves available to speak with potential candidates stand a better chance of hiring good people than those that don't.
Time will tell whether Arsenal's investment in Mr Rice will prove a wise one. For those of us who aren't able to offer stratospheric salaries to tempt people to join our organisations, I hope the points above help you to secure the best people for your teams.
Originally published in the MJ, 6 July 2023.