Flexible working practices are essential for creating a truly inclusive workplace
Published: 6th October 2023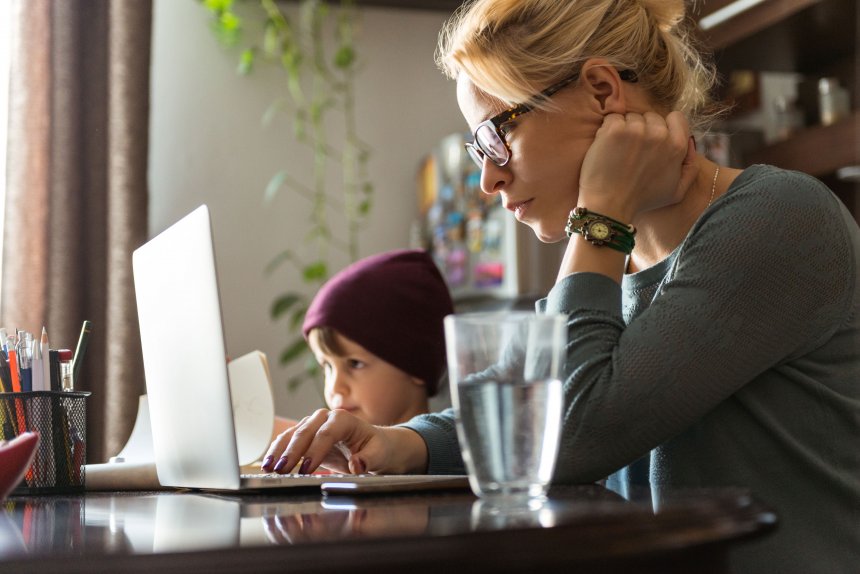 The past few months has seen several high-profile corporations (X, Amazon, even Zoom) announce the roll-back of remote working for their employees. Reasons cited by businesses for returning or moving towards pre-pandemic working practices often refer to in-person socialisation, higher productivity and more seamless teamwork. For many workers, this may be music to their ears, as working remotely can lead to increased loneliness and isolation, while those with poorer internet connection or in a role where front-line contact is essential may struggle to complete tasks at home. However, for other workers, remote or agile working is the only possible option – and before you decide to limit or remove those opportunities, you should consider those people.
Remote working opens up chances for more people to be able to work. Research from the Society for Human Resources has noted that "people with physical disabilities have had trouble maintaining jobs due to difficulties travelling to the office… but remote work has given these workers a chance to secure employment, particularly in rural areas". The US Bureau of Labor Statistics has also found that 2 million more disabled individuals in the US were in employment in October 2022 than in April 2020 – while in the UK, data from the Office for National Statistics has shown that the number of disabled people in employment increased by 1.3 million between 2017 and 2022. Remote working is also more accessible for those who may have injuries or chronic pain, allowing them to work in more comfortable surroundings with less pain compared to an office commute.
Those with caring responsibilities have also found it easier to balance working remotely and looking after family members – and providing an agile option means that carers are not excluded from being able to work. One of Faerfield's own colleagues says that she would find it "impossible" to work in-person full time.
"My husband and I live with our two elderly parents, both of whom require care, and one needs 24/7 attention (as they are a fall risk). This means that one of us must always be in the house. If I was to go to an office five days a week, this would be completely unsustainable for my husband (both in terms of his physical and mental health). If I was not working, we would have severe financial difficulties (as Carer's Allowance alone would be insufficient). Working at home also allows more flexibility in the times that I work, so that I can be around to support my husband while also working to the best of my ability.
"The flexibility of being able to go to an office, however, is also important. Being able to get out of the house and sometimes see my colleagues face-to-face is a great benefit, and I look forward to those few days when I can go to the office. Having the right balance has been invaluable for us."
The option of being able to work from home or have more flexible hours is also important to a lot of parents, especially those with young families. Research commissioned by the Working Families charity found that 70% of working parents believe that a 'culture that encourages work/life balance' was an important workplace benefit. Being flexible with working hours benefits parents who need to take their child to childcare, or collect them from school, while having provisions for remote working means they can look after them when they're sick or not at school, potentially saving childcare costs and allowing them to spend more time with their family. The same research also found that 89% believe that access to flexible working arrangements has/would have a 'positive effect on [their] wellbeing'.
There are also practical issues to consider. The move towards online working practices has accelerated in the last 3-4 years, and as a result many organisations have hired colleagues who may not live close to an office. We have seen in local government that most roles require several days a week in-office for visibility purposes, especially at the highest level, with many candidates very happy to trade off a longer commute with needing to do it for fewer days. Maintaining an agile approach means that you have access to the widest possible talent pools when you recruit to your organisation.
Faerfield's agile working model means that, while our colleagues are based across the UK, we are as connected virtually as we would be going into the same location each day. Flexibility is also built into how we structure recruitment processes. Holding technical interviews with clients via Microsoft Teams means we don't need to travel, saving time to complete other work and money on travel expenses. There are also environmental benefits, with the result of there being fewer times where car use is necessary.
Every organisation and role has different requirements, and it is essential to have an open conversation with every employee on this topic. Don't assume that just because someone might find it harder to work in person that they would prefer to work at home – every person is different. ACAS have provided some guidance on how to ensure home and hybrid working policies don't discriminate – no matter how unintentionally. You can also be proactive – opening the conversation and asking your employees whether you could be doing better may make those with less visible requirements more confident in talking about what they need in order to thrive.
Discussions around flexible working are always evolving, and people should always be at the heart of how you navigate them.