Faerfield joins the LGRP framework
Published: 13th December 2021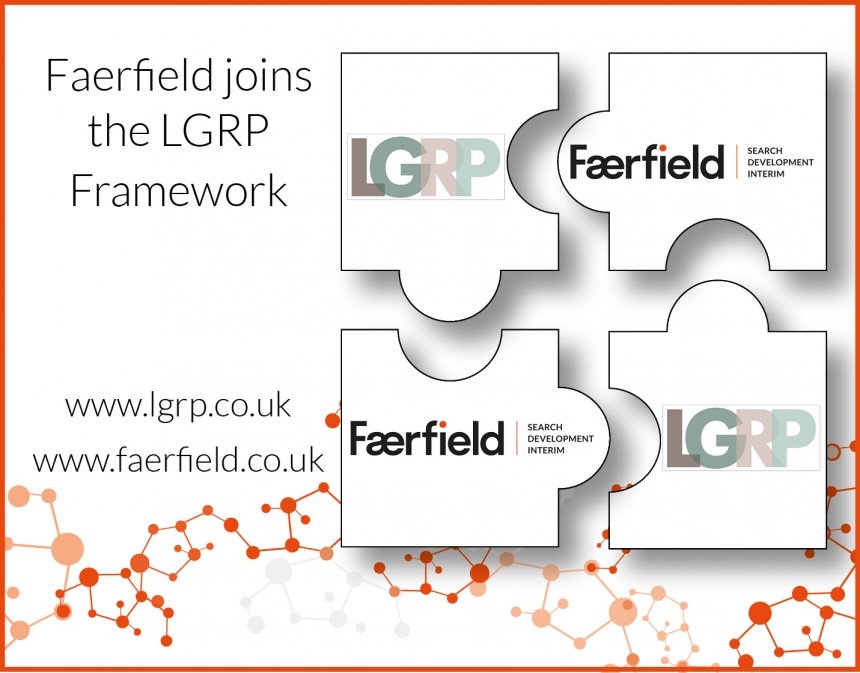 Faerfield is delighted to announce that we have been selected as both an Interim and Permanent Recruitment provider on the Local Government Resourcing Partnership (LGRP) Framework, offering our public sector colleagues another easy way to contact and work with us. LGRP is a framework for ALL public sector organisations to access and procure recruiting and resourcing services.
The people behind Faerfield understand what good leadership looks like. Our consultants have worked on a wide variety of appointments, both permanent and interim, across the public and not for profit sectors, throughout their careers. They are familiar with the landscape and complexities that many of these roles face, as well as the challenging market place for suitable candidates and the ambition to generate diverse pools of talent to reflect the communities and stakeholders they serve. We focus on the behaviours, values and attitudes which define effective 21st century leadership – whatever someone's background.
We would welcome the opportunity to tell you more about how we might share our expertise and knowledge, working together to assist you in hiring the right person for your executive team(s) and/or developing your senior leadership talent through coaching to achieve higher levels of performance.
If you would like further information on how you can work with Faerfield via the LGRP framework, please do not hesitate to get in touch. We look forward to speaking with you: lgrp@faerfield.co.uk