Chief Executive
Location: Liverpool
Salary: £Competitive
Reference: A000266
Deadline: Closed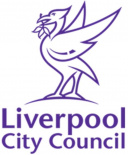 ---
Liverpool City Council's improvement journey is well underway, and we've faced up to the challenges ahead with determination and humility. Our new Strategic Director for Finance will lead a passionate team working with real ambition for our city, and everything's in place for you to achieve our vision of becoming a thriving, sustainable, fair city for everyone.
You'll lead the Finance and Resources directorate, which will include fulfilling the duties of the statutory s.151 officer. The directorate includes corporate finance, companies and commercial, capital programmes and treasury, financial transactions including revenues and benefits, payroll, procurement, internal audit, risk management and insurance and corporate landlord. The role also looks after the council's investment portfolio.
Your principal responsibilities will be to ensure strong financial governance, processes and systems, and to work with colleagues to ensure that the governance framework and culture of the council is robust. Working with the Commissioners, you'll lead a financial improvement programme which will deliver the transformation required to meet government Directions. As the council's expert on all policy and strategic issues relating to Finance and Resources, you'll advise colleagues and members, and ensure that accurate and meaningful financial information and analysis is leveraged to support policy and strategy development.
Candidates will be highly experienced local government finance professionals, with an exceptional track record of partnership working, and delivering across organisational and local authority boundaries. You must also have a comprehensive understanding of local government and the devolution of powers to the city region level, the national and political context within which it operates, and the current challenges and opportunities it presents. Financial systems are under review, and we expect to be procuring a new integrated system in the near future; so you will need some experience of scoping and implementing major system change. Some experience of commercial arrangements and managing the shareholder side of our relationship with council-owned companies would be a distinct advantage.
Contact
Applications
To apply for this job please submit your CV, a Supporting Statement (no more than four sides of A4), a completed Candidate Application Form and a completed Equal Opportunities Monitoring Form to shape-liverpool@faerfield.co.uk quoting: 'Vacancy: Chief Executive, Reference: A000266'.
Your supporting statement should express why you are interested in this role and what experience you can bring to the organisation. The statement should tackle the specific requirements of the role; outlining examples and outcomes showing how you meet those requirements.
Please also provide the names and contact details of two referees, one of whom should be your current or most recent employer. If you do not wish us to approach your referees without your prior permission, then you should state this clearly.
Download candidate application form