Executive Director - Adult Social Care and Health Partnerships
Location: Salford
Salary: £129,375 - £144,900
Reference: A000412
Deadline: Closed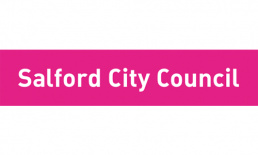 ---

Salford's a wonderful, thriving and vibrant place which is successfully addressing some complex and longstanding challenges. In recent years, Salford Council has developed an exceptionally creative, people-centred culture of applied innovation. It's the perfect professional environment for someone at the top of their game who really wants to stretch themselves.
Firm foundations for this role have already been laid. New partnerships are in place, and new operating models have been adopted. All the leading indicators are going in the right direction – we'd just like them to be going a little faster. So we need someone with a sophisticated grasp of the new social care and health ecology to lead this task, encouraging, influencing and inspiring the improvement we know is possible.
Please visit www.salford-ed.co.uk to find out more.
Indicative Timetable
Closing date for applications: Monday 16 October 2023
Preliminary interviews: w/c 6 November 2023
Assessment Centre: Tuesday 21 November 2023
Final interviews: Monday 27 November 2023
Contact
Applications
To apply for this job please submit your CV, a Supporting Statement (no more than four sides of A4), a completed Candidate Application Form and a completed Equal Opportunities Monitoring Form to salfordcc@faerfield.co.uk quoting: 'Vacancy: Executive Director - Adult Social Care and Health Partnerships, Ref: A000412'.
Your supporting statement should express why you are interested in this role and what experience you can bring to the organisation. The statement should tackle the specific requirements of the role; outlining examples and outcomes showing how you meet those requirements.
Please also provide the names and contact details of two referees, one of whom should be your current or most recent employer. If you do not wish us to approach your referees without your prior permission, then you should state this clearly.
Download candidate application form