Executive Director - Adults, Wellbeing and Health Partnerships
Location: Surrey
Salary: £highly attractive
Reference: A000411
Deadline: Closed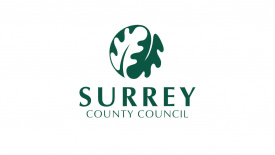 ---

Here in Surrey, our ultimate ambition is that no one is left behind. It's a fundamental test of purpose, helping us to ensure we are serving all our residents to the best of our ability. This clear mission gives us the courage to exercise fresh thinking and new perspectives: when you join us, you'll find 'the way it's always been done' almost certainly won't be.
This new role is the perfect fit for a values-driven system leader with a sophisticated grasp of public service delivery, corporate strategy and partnership working. We'd also like you to bring lots of questions, bags of good ideas, and plenty of optimism.
Please visit www.surrey-ed.co.uk to find out more.
Contact
Applications
To apply for this job please submit your CV, a Supporting Statement (no more than four sides of A4), a completed Candidate Application Form and a completed Equal Opportunities Monitoring Form to surreycc@faerfield.co.uk quoting: 'Vacancy: Executive Director - Adults, Wellbeing and Health Partnerships, Ref: A000411'.
Your supporting statement should express why you are interested in this role and what experience you can bring to the organisation. The statement should tackle the specific requirements of the role; outlining examples and outcomes showing how you meet those requirements.
Please also provide the names and contact details of two referees, one of whom should be your current or most recent employer. If you do not wish us to approach your referees without your prior permission, then you should state this clearly.
Download candidate application form