Service Director: Children's Social Care and Preventative Services
Location: South Gloucestershire
Salary: £91,780 - £100,160
Reference: A000405
Deadline: Closed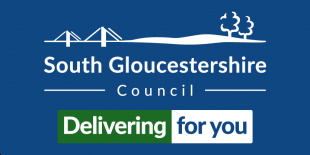 ---

The multiple challenges facing children and young people are well-documented, and South Gloucestershire isn't exempt from their impact. In common with many other localities, we are managing increasing demand from young people, with ever more complex needs.
That's why our top organisational priority is helping children get the best start in life – the right help, in the right way, at the right time. We have made a firm commitment to improve outcomes, with substantial investment enabling significant improvements in both leadership and staffing capacity. This role is absolutely pivotal to achieving our ambitions.
You'll provide inspiring, compassionate leadership and strategic oversight for early help, child protection, children looked after and children in need, as well as being the agency decision maker for children to be placed for Adoption. A qualified social worker, with practice rooted in safeguarding and experience of leading in a similar context, you'll bring a track record of embedding sustainable improvement and building a resilient culture.
Please visit www.southglos-csc.co.uk to find out more.
Indicative Timetable
Closing date for applications: Sunday 8 October 2023
Preliminary interviews and Assessment: Thursday 19 October 2023
Final interviews: w/c Monday 30 October 2023
Contact
Applications
To apply for this job please submit your CV, a Supporting Statement (no more than four sides of A4), a completed Candidate Application Form and a completed Equal Opportunities Monitoring Form to southgloscc@faerfield.co.uk quoting: 'Vacancy: Service Director - Children's Social Care and Preventative Services, Ref: A000405'.
Your supporting statement should express why you are interested in this role and what experience you can bring to the organisation. The statement should tackle the specific requirements of the role; outlining examples and outcomes showing how you meet those requirements.
Please also provide the names and contact details of two referees, one of whom should be your current or most recent employer. If you do not wish us to approach your referees without your prior permission, then you should state this clearly.
Download candidate application form