Director of Public Health & Wellbeing
Location: Dudley, West Midlands
Salary: £116,894
Reference: A000398
Deadline: Closed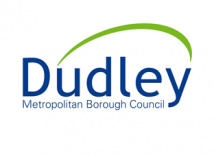 ---

There has never been a better time to live and work in Dudley
Just 30 minutes west of Birmingham the borough of Dudley includes the towns of Dudley, Stourbridge, Brierley Hill, and Halesowen and hosts a wide range of events and activities across a diverse range of visitor attractions, historic buildings, beautiful nature reserves and parks. Put simply, there is something for everyone.
The historical capital of the Black Country, Dudley's rich industrial heritage was at the heart of the industrial revolution and our history is rich with innovation, drive and determination.
Fast forward to the present and those historical traits are embedded within the modern culture of Dudley and the borough is a now a vibrant, multi-cultural hub with strong communities, beautiful parks and open spaces and a mix of shops and restaurants.
The Role
This is an exciting opportunity as our Director of Public Health and wellbeing to help us achieve our ambition of making Dudley a place of healthy, resilient, safe communities, where people have high aspirations and the ability to shape their own future. With responsibility for strategic leadership, development and improvement of public health in Dudley, you will identify innovative solutions to reduce health inequalities and deliver better health outcomes for our communities. Working across all our directorates, partners, and communities to deliver public health services, you will be the principal adviser on all public health matters to our elected members. You will also be a member of our Strategic Executive Board with collective responsibility for a range of corporate priorities.
We are looking for an inspirational leader with a successful record of achievement at a senior level in delivering public health services and system wide partnership working. You will have significant experience of working successfully with elected members and be a registered GMC, GDC or UK PHR public health specialist with up to date with CPD requirements.
If you relish challenge and have the energy, enthusiasm and skills to deliver better outcomes and make a real impact, then we would like to hear from you.
For more information, please visit www.dudleycounciljobs.org.uk. Please note you will need to return to this page to complete your application.
Indicative Timetable
Closing Date: Thursday 12 October 2023
Technical Interviews: Thursday 26 October 2023
Final Interviews: Monday 6 November 2023
Contact
Applications
To apply for this job please submit your CV, a Supporting Statement (no more than four sides of A4), a completed Candidate Application Form and a completed Equal Opportunities Monitoring Form to DudleyMBC@faerfield.co.uk quoting: 'Vacancy: Director of Public Health & Wellbeing, Ref: A000398'.
Your supporting statement should express why you are interested in this role and what experience you can bring to the organisation. The statement should tackle the specific requirements of the role; outlining examples and outcomes showing how you meet those requirements.
Please also provide the names and contact details of two referees, one of whom should be your current or most recent employer. If you do not wish us to approach your referees without your prior permission, then you should state this clearly.
Download candidate application form