Director of People and Organisational Culture
Location: Liverpool
Salary: up to £130k
Reference: A000395
Deadline: Closed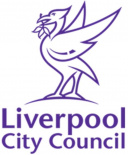 ---

Liverpool's transformation is picking up pace and our inspiring new People Plan sets out what success will look like. Your role will be to make it happen. As the Council's lead on people practice, workforce and OD, and a member of the Transformation Board, you'll be fundamental to the success of our ambitious change programme. We want to make sure our staff are always proud to work for us, always feel valued, and have confidence that their voice is heard.
You'll have the strategic OD experience to shape a working environment that supports our staff and enables them to thrive. Just as important will be your practical experience of developing and overseeing a high-performing HR function, delivering best practice in systems, policy and process. We're looking for a highly impressive people professional, with a complete operational and strategic repertoire and the credibility to play a full role in the Council's leadership group. With stable foundations in place, and a shared vision, it's a hugely exciting time to join us.
Please visit www.shape-liverpool.co.uk to find out more.
Indicative Timetable
Closing date for applications: Monday 9 October 2023
Preliminary interviews and Assessment: w/c 23 October 2023
Final interviews: w/c 20 November 2023
Contact
Applications
To apply for this job please submit your CV, a Supporting Statement (no more than four sides of A4), a completed Candidate Application Form and a completed Equal Opportunities Monitoring Form to liverpoolcc@faerfield.co.uk quoting: 'Vacancy: Director, People and Organisational Culture, Ref: A000395'.
Your supporting statement should express why you are interested in this role and what experience you can bring to the organisation. The statement should tackle the specific requirements of the role; outlining examples and outcomes showing how you meet those requirements.
Please also provide the names and contact details of two referees, one of whom should be your current or most recent employer. If you do not wish us to approach your referees without your prior permission, then you should state this clearly.
Download candidate application form