Assistant Director: Corporate Parenting
Location: Bradford
Salary: c.£90k, but subject to evaluation
Reference: A000380
Deadline: Closed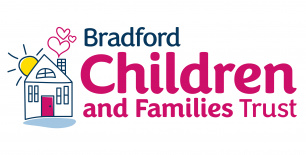 ---

The new Bradford Children and Families Trust began work in April this year. It's an ambitious new start for the city and district, which has faced a number of challenges in the provision of services to children and young people in recent years. We're committed to putting children, young people and their families at the heart of everything we do, to enable them to have the best possible start in life. Our vision is that all children and young people in Bradford are safe and able to realise their full potential.
By ensuring we offer the highest quality services for children in care and care leavers, you'll play a crucial part in keeping the promise we're making to our city and district. Embedding a culture of best practice in social work, with a multi-agency approach, you'll ensure we achieve sufficiency in placements, and will lead the team in achieving the right permanent outcomes. You'll also oversee the development of high quality in-house residential provision, and ensure that we support children with the most complex needs appropriately.
We want to hear from qualified social workers with exceptional leadership skills and a comprehensive understanding of both the legislative framework and relevant operating context. It's a whole-system role, so you must bring a track record of operating effectively across traditional boundaries. Your professional repertoire will be underpinned by personal resilience, a collaborative style that seeks out good ideas and strong partnerships wherever they're to be found, and an excellent understanding of how to recruit, develop and retain high-performing teams.
Indicative Timetable
Applications close: Thursday 17 August 2023
Preliminary Interviews (via Teams): w/c 28 August 2023
Assessment Centre & Final Interviews: w/c 18 September 2023
Contact
Applications
To apply for this job please submit your CV, a Supporting Statement (no more than four sides of A4), a completed Candidate Application Form and a completed Equal Opportunities Monitoring Form to bradfordcft@faerfield.co.uk quoting: 'Vacancy: Assistant Director: Corporate Parenting, Reference: A000380'.
Your supporting statement should express why you are interested in this role and what experience you can bring to the organisation. The statement should tackle the specific requirements of the role; outlining examples and outcomes showing how you meet those requirements.
Please also provide the names and contact details of two referees, one of whom should be your current or most recent employer. If you do not wish us to approach your referees without your prior permission, then you should state this clearly.
Download candidate application form