Director of Schools and Employability
Location: Birmingham
Salary: £111,220 - £165,834
Reference: A000378
Deadline: 08/12/2023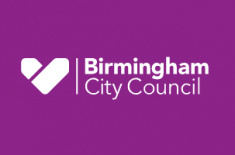 ---

Birmingham is a vibrant, courageous, and resilient city, proud of its heritage and excited about its future.
Our colleagues, our partners and our communities frequently realise the benefits of collaboration and service. This is an excellent time to make a difference. Our Future City: Central Birmingham Framework 2040 will supercharge our mission to becoming a leading international location.
Significant financial investment alongside talented leadership across the Council and our partners is bringing tangible improvement in our services to children with unstoppable momentum. Our Children and Families leadership team is moving at pace, and we have created a new post that will significantly increase our ability to make a difference to Birmingham's children and young people.
This is your opportunity to help us to continue to develop strong relationships of trust and confidence across our City – relationships which tap into and build upon Birmingham's outstanding community spirit.
Birmingham is attracting much publicity right now and we are keen to ensure continued service delivery to our citizens and successful decision-making – that's why we need people like you to join us to foster and ensure the delivery of essential frontline roles that benefit the lives of children and young people.
Great councils need great leaders and our quest to deliver essential services to our citizens means that we want to hear about your strengths, skills, and experience and how you'll contribute to our improvement journey
If you are challenged by succeeding in complexity and/or ambiguity, then we'd like to hear more about your strengths and how you like to contribute.
About the Role
This role requires a dynamic and strategic leader to focus on the high-profile strategic agenda of the city relating to education, skills and employment. It brings together all of the teams in Children and Families that work directly with schools, colleges, post 16 training providers and Birmingham's universities, to lead a strategic partnership focussed approach to ensure our young people can access appropriate and diverse education and employment pathways which enable them to thrive. The new Director of Schools and Employability is integral to our Children and Families directorate's improvement journey, and in supporting the development of Birmingham as an Inclusive City.
For further information, please download our candidate pack and role profile below.
Indicative Timetable
Closing date for applications: Friday 8 December 2023
Technical Interviews: TBC
Final Interviews: TBC
Contact
Applications
To apply for this job please submit your CV, a Supporting Statement (no more than four sides of A4), a completed Candidate Application Form and a completed Equal Opportunities Monitoring Form to birminghamcc@faerfield.co.uk quoting: 'Vacancy: Director Schools & Employability, Reference: A000378'.
Your supporting statement should express why you are interested in this role and what experience you can bring to the organisation. The statement should tackle the specific requirements of the role; outlining examples and outcomes showing how you meet those requirements.

Please also provide the names and contact details of two referees, one of whom should be your current or most recent employer. If you do not wish us to approach your referees without your prior permission, then you should state this clearly.
Download candidate application form