Assistant Director - Adult Social Care
Location: Stoke-on-Trent
Salary: £101,510 to £106,429
Reference: A000305
Deadline: Closed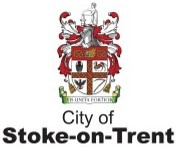 ---
Be the change. Start your new journey and help us shape ours.
Stoke-on-Trent is a city of opportunity. We are on the up and are proud of what we have achieved as a small but mighty city. Our vision is to continue deliver outstanding services to our residents and this is where we need you as the new Assistant Director - Adult Social Care.
This is a great time to come into this role. We have an exciting transformation programme for our adult services, underpinned by a strong focus on effective safeguarding, social work practice and quality assurance. We enjoy excellent relations with NHS colleagues and are strong contributors to the development of our Integrated Care System.
There is lots of good work to build on. We have an exemplary Changing Futures programme, working with some of the most vulnerable in our community, we have embraced multi-disciplinary locality working and we are fully committed to a strengths-based model of prevention and early intervention.
This is a demanding role, and one in which the right calibre of candidate will thrive. As an authority, we have made record year-on-year investment into social care services for both adults and children. This is in response to demand from our communities and also because we believe passionately in helping vulnerable people who need our support. We work wherever possible to help enable people to be able to get on with their lives and contribute to our own communities here in the city.
As our Assistant Director, this is a great chance to shape our services and develop our workforce across older people, working age adults, learning disabilities, mental health and physical disabilities.
We are looking for someone who not only has a thorough understanding of the statutory and regulatory framework, but who is a genuine team player that also takes responsibility for actions, projects and people to achieve shared outcomes.
If you have what it takes to play a pivotal role in shaping the future of Stoke-on-Trent then this new chapter awaits you.
Please visit the TeamStoke Microsite for further information
Please return to this page to complete your application.
Indicative timetable
Closing date for applications: Wednesday 15 February 2023 9:00 a.m.
Preliminary/Technical Interviews: Monday 27 February 2023
Psychometric testing (for those successful at preliminary interview stage): TBC
Final Stakeholder and Panel Interviews: Friday 17 March 2023
Contact
Applications
To apply for this job please submit your CV, a Supporting Statement (no more than four sides of A4), a completed Candidate Application Form and a completed Equal Opportunities Monitoring Form to teamstoke@faerfield.co.uk quoting: 'Vacancy: Assistant Director- Adult Social Care, Reference: A000305'.
Your supporting statement should express why you are interested in this role and what experience you can bring to the organisation. The statement should tackle the specific requirements of the role; outlining examples and outcomes showing how you meet those requirements.
Please also provide the names and contact details of two referees, one of whom should be your current or most recent employer. If you do not wish us to approach your referees without your prior permission, then you should state this clearly.
Download candidate application form