Head of Disposals, Estates and Development
Location: Lewes, East Sussex
Salary: Up to £69,683
Reference: A000108
Deadline: Closed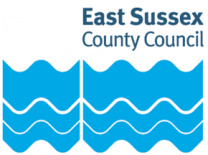 ---
East Sussex County Council is proud of the services it delivers, no more so than in recent times when the efforts of our colleagues have been extraordinary. In a county well known for its outstanding natural beauty and quality of life, we work successfully with a wide range of stakeholders to deliver the core services that so many of our residents rely on. Our ethos of continuous improvement over the years has seen many of our services judged as good or outstanding.
The property estate and the capital programme provide critical infrastructure that supports all our colleagues to deliver our strategic priorities. Our Property Services are delivered in-house and we have identified a new opportunity for an experienced individual to lead the Council's estate management service and disposal of assets programme, providing professional and technical expertise for these functions.
About the Role
Reporting to the Assistant Director Property, the Head of Disposals, Estates and Development will oversee complex operational development projects, ensuring stakeholder engagement is implemented and understood. Working as part of the property leadership team, you will deliver high quality and customer focussed services, driving cultural, system and process improvements, working collaboratively and bringing people with you.
About You
You will be a qualified Chartered Surveyor - a member of RICS, COIB or hold another associated accredited surveying qualification - bringing your technical expertise along with the ability to influence and negotiate with a range of stakeholders, effective contract management and acute commercial skills. You will be financially astute and demonstrate political acuity, with experience of working in or with local authorities. Additionally, you will have an innovative approach to commercial and risk management solutions and change management expertise. A strong, effective leader of teams, your leadership in managing estates and disposal strategies and delivery of Council's assets, development and operational projects are essential. In addition, we declared a Climate Emergency in 2019 and set a target of achieving carbon neutrality from our activities as soon as possible and in any event by 2050. You will ensure that our commitment is fully understood and embedded in the services that you lead.
We are keen to work with exceptional individuals who have the experience, energy, vision and ambition to help us continue to improve services for our clients.
Indicative Timetable
Closing date for applications: 10 January 2021
Technical scenario assessment: To be confirmed
Officer Panel Interviews: Week ending 21 January 2022
Contact
Dawn Faulkner
Partner, Faerfield Limited
Tel: 0121 312 3755
Email: dfaulkner@faerfield.co.uk
Applications
To apply for this job please submit your CV, a Supporting Statement (no more than four sides of A4), a completed Candidate Application Form and a completed Equal Opportunities Monitoring Form to escc@faerfield.co.uk quoting: 'Vacancy: Head of Disposals, Estates and Development, Reference: A000108'.
Download candidate application form
Download equal opportunities form
Your Supporting Statement should address the criteria set out in the 'Experience' section of the person specification using examples to demonstrate how you meet as many of the essential requirements as possible. Please note the indicative timetable above and let us know if there are any dates when you are not available. Please also provide the names and contact details of two referees, one of whom should be your current or most recent employer. If you do not wish us to approach your referees without your prior permission, then you should state this clearly.