Assistant Director - Head of Policy and Risk
Location: Hampshire and Isle of Wight
Salary: Up to £85,000 plus benefits
Reference: a000106
Deadline: Closed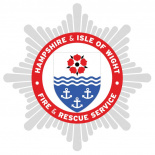 ---

About Hampshire and Isle of Wight FRS
The Hampshire and Isle of Wight Fire and Rescue Service is the statutory fire and rescue service for the county of Hampshire, including the cities of Southampton and Portsmouth, and the county of the Isle of Wight. We are driven by pride in what we do and by our sense of duty, doing the very best we can every day. We are guided by our purpose - together we make life safer – serving as our assurance to our communities that in times of need we will be there. This purpose sits above our values which are central to everything we do and form the culture of our service.
About the Role
Hampshire and Isle of Wight Fire & Rescue Service (HIWFRS), one of the busiest fire and rescue services in the UK, is seeking to appoint an Assistant Director – Head of Policy and Risk, to contribute to our efficient performance and service delivery to meet the needs of the community. You will work as part of a diverse Directorate management team which continually drives organisational learning through our risk management framework, by analysing past performance, and recognising internal, external, and wider community risks. In addition, working alongside peers in the Chief Officers Group, you will provide value-added professional support and advice.
Leading the Policy and Risk functions, you will provide excellent systems leadership, organisational stewardship of the Policy Procedure and Guidance (PPG) framework, operational and health & safety assurance, service resilience and business continuity assurance, all underpinned by sector horizon scanning. You will contribute to work within the Sector and across Public Services at a local, regional, and national level where the fire and rescue service can positively impact on improved outcomes for communities. You will work collaboratively to resolve complex strategic incidents of an organisational or operational nature. Overall, you will champion and actively promote equality, diversity and inclusion, and the core values and behaviours of Hampshire and Isle of Wight Fire and Rescue Service, ensuring that these are central to all aspects and activities of the Service.
About You
We know that outstanding leadership and incident command experience can be developed in different settings. That is why we think our next Assistant Director – Head of Policy and Risk might be working in a forward-thinking Fire & Rescue Service, or in another emergency setting or a public service setting such as defence or perhaps in industry. A resourceful individual, you will possess excellent communication skills, strong political awareness, and with a proven track record of policy development and associated risk. You will have the ability to balance conflicting demands, a forward-thinking, 'outside-in' perspective and the resilience and character to deal with the pressures that come with a strategic role. Your ability to demonstrate inspirational leadership, motivating and developing others and making effective decisions with successful outcomes is essential. We are an inclusive organisation and expect candidates to have highly developed interpersonal skills and key qualities such as openness, honesty and integrity to build positive relationships both within and outside the organisation.
We are keen to work with exceptional individuals who have the experience, energy, ideas and ambition to make our communities safer and are able to maximise their impact through working collaboratively with a range of partners.
Indicative Timetable
Closing date for applications: Sunday 23 January 2022
Shortlisting: Thursday 27 or Friday 28 January 2022
Assessment centre and final interviews: Thursday 3 and/or Friday 4 February 2022
Contact
Applications
To apply for this job please submit your CV, a Supporting Statement (no more than four sides of A4), a completed Candidate Application Form and a completed Equal Opportunities Monitoring Form to hampshireandiowfrs@faerfield.co.uk quoting: 'Vacancy: Assistant Director - Head of Policy and Risk, Reference: a000106'.
Download candidate application form
Download equal opportunities form
Your Supporting Statement should address the criteria set out in the 'Experience' section of the person specification using examples to demonstrate how you meet as many of the essential requirements as possible. Please note the indicative timetable above and let us know if there are any dates when you are not available. Please also provide the names and contact details of two referees, one of whom should be your current or most recent employer. If you do not wish us to approach your referees without your prior permission, then you should state this clearly.