Chief Operating Officer
Location: Lewes, East Sussex
Salary: Up to £152,000
Reference: A000105
Deadline: Closed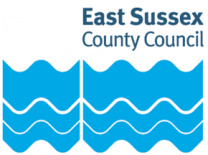 ---
East Sussex is a great place to live and work. It is a county of huge contrasts. The countryside is beautiful and largely unspoilt and our towns and villages are vibrant, but we also have areas of significant need and challenge. We have strong, local communities and work closely with them and our partners from all sectors to help all to fulfil their potential.
East Sussex has a strong reputation for good services, effective partnership working and innovation. Our robust business planning focuses our all resources on our four priority outcomes:
driving sustainable economic prosperity;
keeping vulnerable people safe from harm;
helping people help themselves; and
making the best use of resources now and in the future.
We are committed, both politically and managerially across all departments, to serving all our residents to the very best of our abilities. We have worked hard and well both within the Council and with our partners, local communities and the users of our services to continuously improve the quality of what we offer. We are proud of what we have achieved and are determined to build on our strong foundations to remain a well-run and effective council.
We are looking for a leader with strong business, commissioning and partnership skills and an excellent understanding of local authority activity and partnerships. We want someone who can both drive our achievement of our ambitious carbon reduction targets and lead a range of support functions that are critical to the health and effectiveness of the organisation, helping us to achieve the best possible results for our residents by making the most effective use of all available resources.
About the Role
Reporting directly to the Chief Executive, our new Chief Operating Officer will lead the delivery of functions that support the Council's operations including HR, Finance, Information Technology, Procurement, Property and Internal Audit. The post has a strong external focus to drive partnership working within ESCC and with local public sector partners. They will have joint lead responsibility with the Director of Communities, Economy and Transport for the Council's climate change work, with specific accountability in achieving the Council's own carbon reduction targets. They will also work with the elected Members, the Chief Executive and Corporate Management Team (CMT) to drive forward the Council's work to ensure it is flexible, customer focused, responsive and dynamic, as well as ensuring that the Council operates within the required governance framework to deliver the efficient and appropriate use of public money.
About You
We are looking for an able, positive, creative, and flexible leader, with an outstanding track record of delivering positive change and service improvement, to join a successful and supportive organisation.
Our new Chief Operating Officer will have:
a degree level education or equivalent relevant professional/management qualification;
knowledge and understanding of public sector delivery and strategic commissioning approaches, the climate change agenda (including carbon reduction strategies and their application within a local authority context), business planning, project and budget management, and of the local government organisational environment;
commercial/business acumen and strong awareness of changes in the external environment;
excellent interpersonal, communication and negotiating skills; and
substantial experience of managing and commissioning at a senior level of corporate resources / support functions, and in all aspects of change management.
They will be a person who:
is structured and able to set and meet tight deadlines;
is able to work effectively within a political environment;
Is a collaborator who can develop productive relationships with a varied and broad range of stakeholders and communities;
can motivate and develop staff and promote team working;
is innovative and influential;
engages in consultative leadership and has an encouraging style;
is an effective corporate team player;
has the ability to network and establish effective relationships, influencing the adoption of required policies and standards;
is resilient and has a confident manner; and
has the willingness and ability to travel inside and outside of the County.
If this sounds like you, East Sussex County Council would welcome an application from you.
Indicative Timetable
Closing date for applications: Extended to Tuesday 7 December 2021
Technical Interviews: Wednesday 15 December 2021 (AM) - via Teams
Member Shortlisting: Monday 20 December 2021 (2-3 PM) - via Teams
Officer assessment day: Monday 10 January 2022 - County Hall
Final Member Interviews: Monday 17 January (2-5 PM) - County Hall
Contact
Sarah Longbottom
Senior Consultant, Faerfield Limited
Tel: 0121 312 3755
Email: slongbottom@faerfield.co.uk
Martin Tucker
Managing Director, Faerfield Limited
Tel: 0121 312 3755
Email: mtucker@faerfield.co.uk
Applications
To apply for this job please submit your CV, a Supporting Statement (no more than four sides of A4), a completed Candidate Application Form and a completed Equal Opportunities Monitoring Form to escc@faerfield.co.uk quoting: 'Vacancy: Chief Operating Officer, Reference: A000105'.
Download candidate application form
Download equal opportunities form
Your Supporting Statement should address the criteria set out in the 'Experience' section of the person specification using examples to demonstrate how you meet as many of the essential requirements as possible. Please note the indicative timetable above and let us know if there are any dates when you are not available. Please also provide the names and contact details of two referees, one of whom should be your current or most recent employer. If you do not wish us to approach your referees without your prior permission, then you should state this clearly.