Trustee Appointments
Location: Hartlebury, Worcestershire
Salary: Unremunerated
Reference: A000104
Deadline: Closed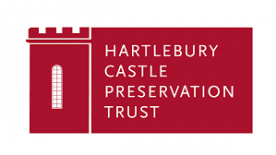 ---
A welcome message and letter from Chair of Trustees, Paul West, QPM, DL

Hello, my name is Paul West and I am the Chair of Trustees of Hartlebury Castle Preservation Trust, the charity that cares for this historic palace that was the home of successive Bishops of Worcester for many generations.
This is a House with so many stories to tell from across the last thousand years, from the Bishops who shaped our nation's history, to it's royal visitors and the priceless collection of books in the Castle's jewel in the crown, the Hurd Library.
The Trust was formed in 2008, to save this wonderful building and its grounds from developers. In 2014, with the help of a £5m Heritage Lottery Fund Grant, the board was able to purchase and then restore the Castle, reopening it to the public in 2018 as Worcestershire's newest visitor attraction.
The work of the Trust did not end there of course and since then we have sought to ensure a welcoming and inspiring experience for all of our visitors, working in partnership with Worcestershire County Council and its Museum Service and creating a sound financial footing for all of our operations.
The challenge - and indeed, the privilege - of preserving and sharing this precious asset for generations to come is about to enter an exciting new phase, as we seek a number of new trustees to join our board. Due to the pandemic, the last eighteen months have been difficult for Hartlebury Castle, as it has for many other heritage venues, but thanks to a talented and resourceful board and team, we have more than survived. Due to continuing support from The National Lottery Heritage Fund, we have actually emerged in a stronger position than ever to grow our audience and sustain our future.
Our board of trustees has had a tradition of being, quite literally, hands on in the completion of the original capital project, securing sound governance of the organisation and supporting the Director and his team in implementing a comprehensive business plan.
We are looking for individuals with a passion for history and the natural environment, to build on this foundation. Individuals with skills, experience and networks to help us deliver our vision for Hartlebury Castle, build our profile, and ensure our visitor offer is welcoming to everyone.
Thank you for your interest in our project and our board. Please do take a look at our website and social media to find out more and there's lots of information in the candidate pack.
We have worked hard to create an open and collaborative culture at the Castle. Looking to the future, our current trustees share a common vision: ensuring that our charity is in a sustainable position to care for the delicate fabric of this historic site and continuing to share its wonderful stories. I very much look forward to meeting you as part of our continuing journey.
About the role
All trustees are expected to:
Contribute to the development of the charity's strategic direction and overall policy, and ensure it pursues its objects as defined in its governing document
Be clear about the charity's goals and targets, and evaluate performance against these
Support the lead executive staff member, monitoring his/her performance
Prepare for, attend and contribute to Board meetings (minimum nine per year) and offer to work on sub-committees and working groups
Act reasonably and prudently in the best interests of the charity, never in pursuit of personal interests or the interests of another organisation, meeting the legal obligations common to all trustees
Perform other duties around Accountability, Legal and Financial Duties, Policy and Planning, Advocacy and Other Duties (as outlined on page 10 of the Candidate Pack).
About you
Applicants must be 18 years of age or older in order to comply with Charity Commission guidelines.
Below are the characteristics we are looking for from all prospective trustees, but please feel you can apply even if you do not meet all criteria. We are keen to ensure our board is as diverse and therefore as effective as possible. All appointments will be made purely on the basis of merit.
The ability to think creatively and strategically, demonstrating good judgement and analytical ability.
Good communication, team-working and inter-personal skills, demonstrating tact, diplomacy and the ability to build and manage strong relationships and networks.
An ability to command respect among local, regional and national stakeholders – acting as an ambassador and fundraiser for the trust.
Knowledge of or passion for the heritage sector.
Indicative Timetable
AGM: 21 November 2021 (please email rtucker@faerfield.co.uk if you would like to attend as a non-voting guest)
Join us for a short tour and refreshments: Sunday 5 December, 1pm - 3pm, Hartlebury Castle (please email rtucker@faerfield.co.uk if you would like to attend).
Deadline for applications: Monday 31 January 2022
Interviews: week commencing 28 February 2022
Contact
Rachel Tucker
Associate Consultant, Faerfield Limited
Mob: 07495 496886
Tel: 0121 312 3755
Email: rtucker@faerfield.co.uk
Applications
To apply for this role please submit your CV and /or a covering letter, explaining why you would like to be considered and where you feel your skills and experience could contribute to this board, a completed Candidate Application Form and a completed Equal Opportunities Monitoring Form to hartleburycastle@faerfield.co.uk quoting: 'Vacancy: Hartlebury Castle Trustee Appointments, Reference: A000104'.
Your covering letter is not intended to be a formal CV but should highlight key aspects of your past experience which you feel equip you for the role of Trustee, as well as telling us what particularly interests you about serving in one of these key positions for the Hartlebury Castle Preservation Trust.
Download Faerfield Candidate Application Form
Download Faerfield Equal Opportunites Monitoring Form
Please note the indicative timetable above and let us know if there are any dates when you are not available.