Assistant Director, Education
Location: Lewes, East Sussex
Salary: Up to £99,000
Reference: A000103
Deadline: Closed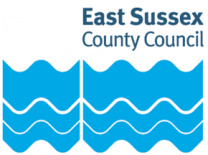 ---
East Sussex is a great place to live and work. It is a county of huge contrasts. The countryside is beautiful and largely unspoilt, and our towns and villages are vibrant, but we also have areas of significant need and challenge. We have strong, local communities and we work closely with them and our partners from all sectors to help everyone to fulfil their potential.
The county council has a strong reputation for good services, effective partnership working and innovation. We are committed, both politically and managerially, to serving all our residents to the very best of our abilities. Delivering well across the significant set of statutory council responsibilities for education is extremely important to us, as is working, with others, to provide the collective system leadership necessary to ensure all schools, academies, early years settings and colleges are able to deliver the best possible inclusive education which meets the needs of all children.
We are looking for a leader for our Education service who has significant experience of system leadership in education. Someone who will bring energy, resilience and humility both to the leadership of a committed council staff group, and to the facilitation of effective, values driven partnership working between schools, academies and MATs. Highly developed diplomatic skills as well as a high level of integrity are essential. We are also looking for a team player who will work imaginatively and energetically with colleagues across the council and with public, private and voluntary sector colleagues to improve educational and other outcomes for children.
About the Role
Reporting directly to the Director of Children's Services, the Assistant Director, Education will contribute fully to the strategic leadership of the children's services department as a member of the departmental SeniorManagement Team (SMT). They will lead on education strategy and partnership working, working with parents and carers, children and young people, schools, early years settings, colleges, Multi Academy Trusts and a range of other stakeholders to drive the implementation of high quality, inclusive education in the county.
About You
We are looking for for a committed leader, stimulated by working with colleagues on well managed journey of continuous improvement.
Our new Assistant Director, Education will have:
a degree level education or equivalent and be able to evidence continuing professional development;
understanding of the Children's Act 2004, current national policies and recent developments in education, and knowledge and understanding of the role and functions of local government and of the legal, financial and political context of public sector management;
experience of leading and managing large, complex services and budgets, effective partnership and interagency work, implementing effective performance management, aligning business processes and financial planning to achieve service objectives, leading significant cultural change in organisations, and commissioning work to raise standards in schools and helping bring schools out of special measures or serious weakness;
a high level of strategic skills and management of resources, staff, budget and partnerships in a complex, multi-agency environment, the ability to develop practical, creative and innovative solutions to deliver organisational objectives, a high level of diplomatic and negotiation skills and judgement, highly developed interpersonal skills, the ability to translate an understanding of quality into quality assurance systems, well-developed written and analytical skills, the ability to empathise with others as well as inspire and motivate them, and the ability to define policies in relation to outcomes for children.
They will be a person who:
is personally committed to improving outcomes for children through services;
is willing to act corporately and collaboratively;
is creative, innovative and change orientated;
is committed to equalities in access and delivery of services;
possesses a professional manner commanding credibility and confidence of stakeholders, including headteachers;
has the ability to focus on outcomes and priorities; and
is flexible in thought and deed.
If this sounds like you, East Sussex County Council would welcome an application from you.
Indicative Timetable
Closing date for applications: 18 November 2021
Technical Interviews: 29 November 2021, PM and 30 November 2021 (via Teams)
Young People's Panel: 8 December 2021, PM (via Teams)
Officer Panels: 9 December 2021
Final Member Interviews: 10 December 2021, PM
Contact
Sarah Longbottom
Senior Consultant
Tel: 0121 312 3755
Email: slongbottom@faerfield.co.uk
Martin Tucker
Managing Director
Tel: 0121 312 3755
Email: mtucker@faerfield.co.uk
Applications
To apply for this job please submit your CV, a Supporting Statement (no more than four sides of A4), a completed Candidate Application Form and a completed Equal Opportunities Monitoring Form to escc@faerfield.co.uk quoting: 'Vacancy: Assistant Director, Education, Reference: A000103'.
Download candidate application form
Download equal opportunities form
Your Supporting Statement should address the criteria set out in the 'Experience' section of the person specification using examples to demonstrate how you meet as many of the essential requirements as possible. Please note the indicative timetable above and let us know if there are any dates when you are not available. Please also provide the names and contact details of two referees, one of whom should be your current or most recent employer. If you do not wish us to approach your referees without your prior permission, then you should state this clearly.