Assistant Chief Executive
Location: Chichester, West Sussex
Salary: Up to £125,000; relocation assistance
Reference: A000061
Deadline: Closed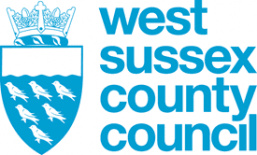 ---
The West Sussex County Council Context
A county of contrasts, West Sussex covers both coast and the South Downs National Park, encompassing harbours, farmland and market towns whilst being home to significant businesses and the UK's second largest international airport. The County Council is on an improvement journey and over the past year, we have supported people through the pandemic, made significant service improvements and developed our corporate infrastructure. Reporting to the Chief Executive and part of the Executive Leadership Team, this role will build on this progress, ensuring the centre of the organisation provides expert support to our service delivery teams and that we continue to place our residents, communities and businesses at the heart of everything we do.
About the Role
This is a new role, leading the development of a strategic function at the heart of the Council that brings together policy and change support, communications and performance into one team, enabling the organisation to deliver on the commitments set out in Our Council Plan.
You will lead and drive a culture of continuous improvement, creating successful relationships across the organisation and between the Council and its residents, stakeholders and partners.
It's likely you'll have a background in corporate strategy, working closely with senior decision makers and elected politicians. Your business planning skills will help to keep progress on track and support the whole organisation in delivering better outcomes for our communities.
This role represents a tremendous opportunity to make a difference at the very heart of an organisation with renewed purpose and strong leadership, whilst working in a place that is ambitious to fulfil its enormous potential.
Indicative Timetable
Closing date for applications: Monday 30 August 2021
Preliminary interviews: week commencing 13 September 2021
Executive profiling: shortlisted candidates will be required to complete an occupational personality questionnaire and telephone feedback session in the week commencing 27 September 2021
Final interviews: Friday 8 October 2021
​
Contact
For a confidential discussion please speak to:
Martin Tucker
Managing Director
Tel: 0121 312 3755
Email: mtucker@faerfield.co.uk
Sarah Longbottom
Senior Consultant
Tel: 0121 312 3755
Email: slongbottom@faerfield.co.uk
Applications
To apply for this job please submit your CV, a Supporting Statement (no more than four sides of A4), a completed Candidate Application Form and a completed Equal Opportunities Monitoring Form to westsussex@faerfield.co.uk quoting: 'Vacancy: Assistant Chief Executive, Reference: A000061'.
Download candidate application form
Download equal opportunities form
Your Supporting Statement should address the criteria set out in the 'Experience' section of the person specification using examples to demonstrate how you meet as many of the essential requirements as possible. Please note the indicative timetable above and let us know if there are any dates when you are not available. Please also provide the names and contact details of two referees, one of whom should be your current or most recent employer. If you do not wish us to approach your referees without your prior permission, then you should state this clearly.