Appointment of Independent Chair and Trustees
Location: Kidderminster
Salary: Voluntary - unremunerated
Reference: A000048
Deadline: Closed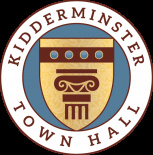 ---

Introduction
Kidderminster Town Council is set to embark upon an ambitious plan for the future of it's key asset, Kidderminster Town Hall, which has played a pivotal role in the cultural and administrative life of the town for more than 130 years. An impressive Victorian landmark, integral to Kidderminster's cultural heritage, it remains the towns centre of governance and entertainment. The building is widely recognised as an arts and wedding venue and also houses the Town Council administrative offices.
The town council took over the operation of the Grade II listed Town Hall from Wyre Forest District Council in 2015, taking full responsibility for the operation of the entire building and staff in 2019. In that same year, a successful application was made to the National Lottery Heritage Fund (NLHF) for a grant to develop a new vision and plan for the future of the Town Hall and how it might best serve the people of Kidderminster for years to come.
A number of options regarding the future leadership and management model for the venue have been appraised. It has been decided that an independent Charitable Trust will be formed to oversee the care and commercial success of the site and ensure it's place as a vibrant platform for the arts and through this, improve the quality of life for the residents of Kidderminster and surrounding areas.
The search is now underway for skilled volunteers to form the new board of this trust, which is hoped will be operational by September 2021.
What we are looking for
We are looking for an independent Chair and up to eight independent trustees, through an open recruitment process, to sit alongside three nominated elected local councillors, to bring their professional skills, attributes and - just as important - knowledge of the local area to bear, to lead and support the general manager and executive team.
Board members will work together to shape the future of this wonderful asset, by agreeing forward-thinking strategies and a business plan, develop local partnerships and more.
To be most effective, the board needs those who come from legal, financial, human resources disciplines, but also those who have experience of and connections with the Arts, leisure and hospitality venue management and community engagement. To complement and support the range of expertise in the team at the Town Hall and council, those with the following range of experience would also be very welcome; marketing and communications, IT, social media and partnership development.
We need board members who can think strategically and be committed advocates for the vision and future of the Town Hall. Those who can bring entrepreneurial, commercial and networking skills to bear to benefit the project will also be very welcome.
It is very important that there is a balance of voices on this board, to make the strongest decisions and better serve the people of Kidderminster, so we are not specifying previous board experience and will give you full support and guidance if appointed.
What we ask of you
Preparation for and attendance of monthly board meetings (evenings), up to approximately five hours per month, plus yearly away days.
The reward
These are unpaid voluntary roles! However, being a part of this board will give you an opportunity to use your skills and experience to help shape and support this vital cultural asset, to make a real difference to the community. You will have the chance to develop new skills, knowledge, contacts and friends.
Application Process
Sunday 25th July: Closing date for Chair applications
W/C 26th July: Chair appointment panel shortlist meeting [date to be confirmed]
W/C 2nd August: Independent Chair interviews [date to be confirmed]
Friday 20th August: Closing date for Trustee applications
W/C 30th August: Trustee interviews
Additional information
Minutes of the Town Hall Committee November 2017
Contact
Applications
To apply, please email a completed Candidate Application Form and Equal Opportunities Monitoring Form, together with a covering letter outlining the following:
Brief biography / Curriculum Vitae ( or simply a career summary/key achievements)
Whether you wish to be considered as Chair, trustee or both
The qualities you would bring as Chair or trustee
Your association with or reasons for interest in Kidderminster and / or the area
Confirmation that you are eligible to act as a trustee
Your covering letter is not intended to be a formal CV but should highlight key aspects of your past experience which you feel equip you for the role(s) you are applying for, as well as telling us what particularly interests you about serving in one of these key positions for Kidderminster Town Hall Trust.
Download Candidate Application Form
Download Equal Opportunities Monitoring Form
Please call Rachel Tucker if you are unable to provide a written account of your interest and experience, as we will be able to accommodate other forms of application if required.