Director of Children's Services
Location: Lewes, East Sussex
Salary: Chief Officer – Band B: £140,435- £152,031 (including a comprehensive benefits package)
Reference: A000044
Deadline: Closed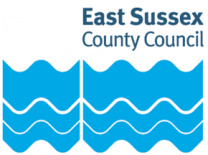 ---
East Sussex is a high performing authority serving strong local communities. Surrounded by unspoilt countryside and coastal towns that are vibrant and inviting, many of our residents are very satisfied with their quality of life. However, a number of our communities are facing significant challenges and rely heavily on the core services that we provide with our partners.
Our Children's Services were judged Outstanding at our last inspection so there is a strong foundation on which to develop services. We are far from complacent though. The service is recognised for innovative practice, and a relationship-based approach for helping children and their families achieve the best possible outcomes. You will lead the Council's work with schools through school-led partnerships to improve standards and ensure inclusive educational practice.
The opportunities and challenges that we are facing require a strong and collaborative leader, able to work in partnership with other agencies and stakeholders. In joining the corporate leadership of East Sussex, you will be a valued member of an experienced and ambitious team that works as One Council in delivering high quality services in a tight fiscal environment.
Whether your background is education or social care, we are looking for a creative and flexible leader with an outstanding track record of achieving service improvements. Your natural tendency to innovate will be welcomed in a positive, mature and challenging environment where our ethos of continuous improvement helps to drive us forward.
About the Role
Reporting direct to the Chief Executive, the Director of Children's Services will lead the delivery of services within the Children's Services department and be accountable for the implementation of the local and national agenda, and discharging the statutory obligations of the Director of Children's Services. They will work with elected Members, the Chief Executive and Corporate Management Team (CMT) to drive forward the Council's work to ensure it is flexible, customer focused, responsive and dynamic. They will also be responsible for ensuring that the Council operates within the required governance framework to deliver the efficient and appropriate use of public money.
About You
We are open to candidates from different backgrounds, but Becky Shaw, Chief Executive, is very clear on the person she is seeking for this role. She says:
'I want someone who is relentless and restless in terms of what they want to achieve for our children and families. But I don't want a hero, this job is for someone who knows they need to work in partnership with the rest of the council and our partners. It also needs to be someone who can really understand and recognise that we are a county of real contrasts, someone who can work flexibly with different communities and be able to understand their different needs. The Director of Children's Services will be working as part of a small corporate management team and will need to be someone who can work towards the goals of the whole council. I want someone who will be passionate about helping children reach their potential, and really focused on hearing the voice of the child.'

Our new Director of Children's Services will:

have a degree level education and/or relevant professional/management qualification or equivalent;
possess excellent interpersonal communication and negotiating skills, broad knowledge and understanding of public sector service delivery and strategic commissioning approaches, commercial/business acumen and strong awareness of changes in the external environment, in-depth knowledge and effective application of the national agenda relating to children and young people, and the ability to converse at ease with customers and provide advice in accurate spoken English. They will be structured and able to set and meet tight deadlines, and also able to work effectively within a political environment; and
have substantial experience of managing and commissioning at a senior level in Children's Services, recent experience of successfully leading delivery and transformation in a large public sector organisation, a good understanding of local authority business and local markets, and be experienced in all aspects of change management.

If this sounds like you, then East Sussex County Council would love to hear from you. Please call contacts at our recruitment partner, Faerfield, for a confidential discussion and/or apply, as per the below.

Indicative Timetable

Closing date for applications: Thursday 8 April 2021

Technical Interviews: 14-15 April 2021

Youth Panel: Monday 26 April 2021
Likely to be a late afternoon/early evening commitment (tentatively 4:00 - 6:00 p.m.)

Assessment Day: Tuesday 27 April 2021
Interviews with officer and stakeholder and panels.

Final Member Interviews: Wednesday 28 April 2021
A final interview with a panel of Councillors.

All interviews will be held remotely.
Contact
For a confidential discussion please speak to:
Sarah Longbottom
Senior Consultant
Tel: 0121 312 3755
Email: slongbottom@faerfield.co.uk
Martin Tucker
Managing Director
Tel: 0121 312 3755
Email: mtucker@faerfield.co.uk
Applications
To apply for this job please submit your CV, a Supporting Statement (no more than four sides of A4), a completed Candidate Application Form and a completed Equal Opportunities Monitoring Form to escc@faerfield.co.uk quoting: 'Vacancy: Director of Children's Services, Reference: A000044'.
Download candidate application form
Download equal opportunities form
Your Supporting Statement should address the criteria set out in the 'Experience' section of the person specification using examples to demonstrate how you meet as many of the essential requirements as possible. Please note the indicative timetable above and let us know if there are any dates when you are not available. Please also provide the names and contact details of two referees, one of whom should be your current or most recent employer. If you do not wish us to approach your referees without your prior permission, then you should state this clearly.