Assistant Director, Property
Location: Lewes, East Sussex
Salary: Up to £86,000 (pay award pending)
Reference: 0110
Deadline: Closed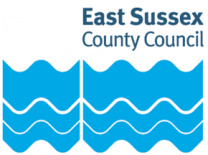 ---
East Sussex County Council is proud of the services it delivers, no more so than in recent times when the efforts of our colleagues have been extraordinary.
The Organisation
In a county well known for its outstanding natural beauty and quality of life, East Sussex County Council works successfully with a wide range of stakeholders to deliver the core services that so many of its residents rely on. It has a strong reputation as a well-managed council with positive feedback from external inspections and reviews, with the Council's ethos of continuous improvement over the years seeing many of its services judged as good or outstanding.
The Council provides services used by all residents in East Sussex, including providing care and support to children, families and the elderly; maintaining the roads and providing library services; and working to boost the local economy. With a long-term track record for delivering excellent results to the public, the Council has four overarching priority outcomes:
driving sustainable economic growth;
keeping vulnerable people safe;
helping people help themselves; and
making best use of resources.
In recent weeks East Sussex has responded to the unprecedented challenges of the Coronavirus, continuing to provide vital services to local communities, and it will have a critical role to play, working with local partners, in the recovery from the pandemic. The Council has been democratic, open and honest in determining the best quality services it can provide, within available resources, as set out in its Core Offer. In this context, the new Assistant Director for Property role will play a vital part in ensuring East Sussex continues to serve residents effectively.
About the Role
The property estate and the capital programme provide critical infrastructure that supports all the Council's colleagues to deliver its strategic priorities. Until recently, Property Services has been delivered through a shared service model. The decision to bring it back in house has now created a great opportunity for a property leader to review the interim arrangements that are currently in place and establish a new customer-centric vision, strategy, organisational model and service structure to support the Council's strategic goals.
In support of creating a new platform for an East Sussex property service, the Council is procuring a new property asset management system which will go live during 2020 and this will provide a strong systems infrastructure from which to deliver customer-focused services and investments into assets based on insights.
About You
A property and facilities management professional, your experience will demonstrate both strategic thinking and tactical implementation, especially at a time when we are fundamentally questioning how we use and occupy our places of work. It's likely that you will have worked in a publicly funded environment, or alongside as a close partner. Your track record of leading change will equip you to position Property Services as a true, collaborative partner delivering a high quality customer experience. You will:
be a clear, strategic and creative thinker;
be a self-starter who will lead, motivate and inspire others;
have a commitment to excellence and empowering others to deliver results; and
have a firm commitment to continuing professional development for self and team.
The Place
East Sussex is a great place to live and work with beautiful and largely unspoilt countryside and coastlines, towns and villages which are vibrant and inviting. There are strong, local communities (with which the Council works closely to improve their quality of life). Due to its location on the south coast of England, the county enjoys a mild and, on average, sunnier climate than much of the rest of the UK.
Along with the South Downs National Park, the county includes areas of outstanding natural beauty such as the Sussex Downs, Ashdown Forest and the High Weald. Inland there are many picturesque villages and towns such as Lewes, Rye and Battle. There are numerous and significant historic sites of interest to visit across the county, including the site of the 1066 Battle of Hastings.
East Sussex's economy comprises a large number of small businesses and is mainly service based consisting of public services, education, financial services and tourism. East Sussex and the surrounding counties (West Sussex and Kent) offer a variety of urban and rural settings in both coastal and inland locations in which to live. There are many sports, leisure and cultural activities. There are also good schools and public facilities for you and your family to use. There is a direct link to France with the Newhaven-Dieppe ferry, and the Council's main location in Lewes is approximately an hour's train journey from London. Gatwick is the nearest international airport.
There is a variety of housing available in East Sussex, both to rent and buy. Despite the South East being above the national average for house prices, there are many thriving coastal towns that offer good value housing including Eastbourne, Newhaven, Seaford, Bexhill and Hastings as well as inland towns such as Uckfield, Crowborough and Hailsham. Brighton, Haywards Heath and Lewes are also popular places to live in Sussex and have good transport links to London and the South East.
Please see the East Sussex County Council website for further information about the Council and the County of East Sussex.
Indicative Timetable
Closing date for applications: 17 July 2020
Interviews will be a two part process and are scheduled for July/August 2020 - precise dates to be confirmed.
Contact
Martin Tucker
T: 0113 532 5900
E: mtucker@faerfield.co.uk

Sarah Longbottom
T: 0121 312 3755
E: slongbottom@faerfield.co.uk
Applications
To apply for this job please submit your CV, a Supporting Statement (no more than four sides of A4), a completed Candidate Application Form and a completed Equal Opportunities Monitoring Form to escc@faerfield.co.uk quoting: 'Vacancy: Assistant Director, Property, Reference: 0110'.
Download candidate application form
Download equal opportunities form
Your Supporting Statement should address the criteria set out in the 'Experience' section of the person specification using examples to demonstrate how you meet as many of the essential requirements as possible. Please note the indicative timetable above and let us know if there are any dates when you are not available. Please also provide the names and contact details of two referees, one of whom should be your current or most recent employer. If you do not wish us to approach your referees without your prior permission, then you should state this clearly.