Assistant Director Finance
Location: Warwick
Salary: £85,719 - £116,555
Reference: 0107
Deadline: Closed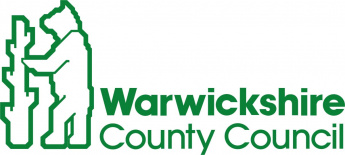 ---
The organisation
Warwickshire County Council is at the heart of everything that takes place in and around Warwickshire. The County Council is a two-tier authority and comprises five district/borough areas: North Warwickshire Borough, Nuneaton & Bedworth Borough, Rugby Borough Stratford-on-Avon District and Warwick District.
Like all public sector organisations, it faces challenges which are being tackled with an innovative programme of transformation. The increasing demand on services is well evidenced. Warwickshire's population has increased by 5% in the past decade with a further 5% increase projected over the next ten years. This, combined with changes in how Local Government is financed, creates a revenue gap that the council is responding to.
The current One Organisational Plan takes the organisation to 2020, which is why the new plan and operating model is necessary, to address the challenges ahead. The new operating model has been designed following an assessment of the key areas across the organisation: it is underpinned by design principles which set what the organisation does, how things are done and how people work together.
The new model will enable the two key corporate outcomes (to support communities and people, and deliver a vibrant economy) to be successfully delivered and will focus the whole organisation in a single strategic direction. It will address the projected growth in demand by focussing on reducing need, delivering lean and efficient services and increasing income through commercialism.
The place
Warwickshire is an internationally renowned county that is home to some of the UK's most established businesses, as well as thousands of thriving small enterprises and is host to millions of tourists who come each year for its historic towns, rich heritage and hundreds of acres of rolling countryside.
Located at the heart of the UK, Warwickshire enjoys superb links to the rest of the country through its proximity to the national motorway network and growing local rail network.
Warwickshire, alongside Coventry, is a hub for innovation and skills, with local firms investing up to twice as much as the national average on research and design. This investment is further complemented by the number of high quality universities close by.
The job
It's an exciting time to join the team. Warwickshire has a robust financial position, and many strengths to build on. The organisation is changing: over the past 18 months Warwickshire County Council has delivered an ambitious transformation programme at pace. There is a continuing need to maintain this level of transformational delivery as it begins to really implement this change. The council is also developing a new Council Plan 2025 together with a rolling five-year Medium-Term Financial Strategy.
As part of the transformation, the organisation has implemented a new leadership structure and is now looking for a modern, forward thinking Assistant Director to lead an influential, strategic and innovative finance service that plays a key role in driving excellence across Warwickshire. It is seeking a candidate with a credible local government finance background. On a day to day basis you will be discharging section 151 duties, as deputy to the Strategic Director for Resources who is the Council's section 151 officer.
Finance is a strategically significant, award winning council service, one of the Council's great strengths. The service needs to build on these strengths with a more strategic approach to Medium-Term Financial Strategy and realising the benefits of a newly redesigned finance service that will be driving the council's new operating model. But there is still a lot of work to do and the organisation will be looking for a candidate who can rise to this challenge. It is an organisation that is looking to develop and maximise commercial opportunities as well as a new, more strategic approach to capital investments. Simplicity is the watchword – looking for a finance leader who can keep things simple, deliver and help the Council make best use of its resources to deliver for the people of Warwickshire.
Having the right leadership is critical, so the organisation is looking for someone who can really exemplify its values and behaviours and develop its talented staff. Someone who is ready to embrace and lead ongoing change. As part of the Leadership Team you will be helping Warwickshire to be the best that it can be by providing excellent services, advice and expertise.
Indicative Timetable
Preliminary interviews: w/c 25 November, w/c 2 December - Dates TBC
Telephone interviews: 17 December
Online assessment: w/c 16 December
Business simulation: 10 January 2020
Panel & leadership interview: 28 January 2020
Member panel: 29 or 31 January
Contact
Martin Tucker
T: 07894 0905898
E: mtucker@faerfield.co.uk
Sarah Longbottom
T: 0121 312 3755
E: slongbottom@faerfield.co.uk
Applications
To apply for this job please submit your CV, a Supporting Statement (no more than four sides of A4), a completed Candidate Application Form and a completed Equal Opportunities Monitoring Form to warwickshire@faerfield.co.uk quoting: 'Vacancy: Assistant Director Finance, Reference: 0107'.
Download candidate application form
Download equal opportunities form
Your Supporting Statement should address the criteria set out in the 'Experience' section of the person specification using examples to demonstrate how you meet as many of the essential requirements as possible. Please note the indicative timetable above and let us know if there are any dates when you are not available. Please also provide the names and contact details of two referees, one of whom should be your current or most recent employer. If you do not wish us to approach your referees without your prior permission, then you should state this clearly.